35 millimeter – Restaurant, Bar, Lounge
The place is located at Stachus with its magnificent buildings, in the historic old town of Munich.
The 35 milli(m)eter is characterized by natural materials such as lava stone, leather, solid wood and textured wall tapestries. A modern, comfortable and pleasant ambience is underlined by suitable LED lighting technology. With its restaurant, cafe, the bar, lounge (1st floor) and the garden and a total of 500 seats it enriches the (m)athäser Cinema.
It is the meeting point of early risers, party and business people, trendsetter, students and families with children.
A varied breakfast selection is served until 4:00 pm.
We offer a changing lunch from 11:30 am to 3:00 pm at a price of € 7,90.
After the dinner time, it´s party time, when 2 DJs play some varied soulfood music for a good mood on the weekend from 21 to 2 o'clock on two floors.
Watch out for our varied whiskey, gin & cocktail menu at the 1st floor bar. You or our bartenders will surely find your favorite drink.   Daily cocktail happy hour 5:00 pm to 6:00 pm & 9:00 pm to 10:00 pm. (except of Saturdays)
Download our Menu
Monday
Salads
Salads up to 12,50 € only 7,90 €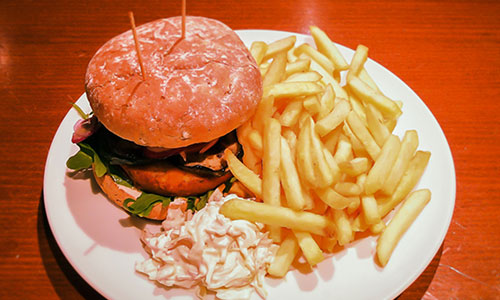 Tuesday
Burgers
Burgers up to 13 € only 8,90 €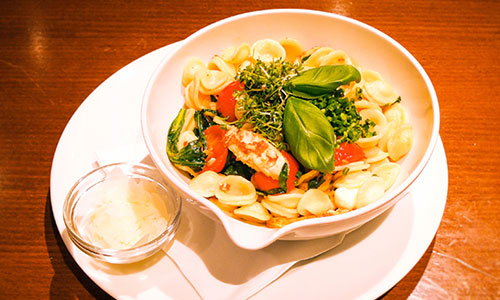 Wednesday
Pasta
Pasta up to 11 € only 7,90 €
Thursday
Schnitzel
for only 8,90 €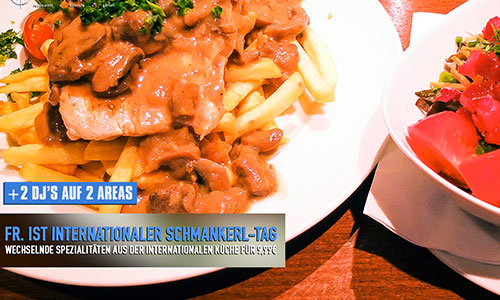 Friday
Changing specialties
for 9.99 €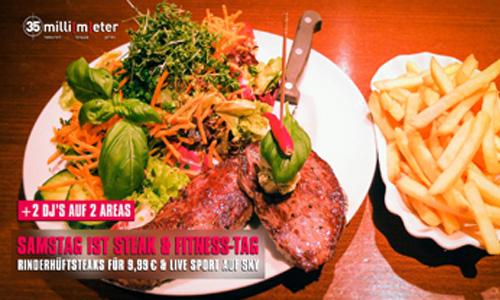 Saturday
Steaks
for 10.99 €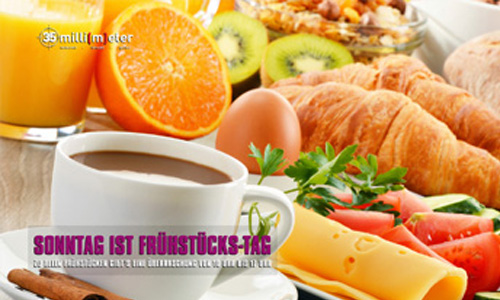 Sunday
Breakfast
Breakfasts with a surprise from the kitchen.